2017 Graduate Education | International Affairs
THIS GUIDE IS NO LONGER ACTIVE. For the current FP Guide, click here.
Johns Hopkins University School of Advanced International Studies (SAIS)
Johns Hopkins University's School of Advanced International Studies offers students a multidisciplinary education, emphasizing international economics, international relations, regional studies, and languages. "Our customizable degree programs are rooted in international economics and provide the flexibility to tailor coursework to focus on the issues that matter most to students," says Vali Nasr, the school's dean.
Established in Washington, D.C., in 1943, the school today has a global reach that includes locations in Bologna, Italy, and Nanjing, China, as well as strategic partnerships with leading academic institutions around the world.
The school's campus in Washington, D.C., provides an exciting backdrop for the study of international relations as important global issues are debated and resolved. SAIS Europe is based in Bologna, Italy, and has used its strategic position in the heart of Europe to train leaders in international affairs for more than 60 years. The school's campus in China—the Hopkins-Nanjing Center (HNC)—is a bicultural, bilingual educational collaboration between Johns Hopkins University and Nanjing University. Founded in 1986, the HNC is the longest-running academic partnership between the United States and China and the only graduate program of its kind in which students study international relations in their target language of Chinese or English.
"Whether students want to focus on the reversal of long-standing alliances in Europe, the way terrorism affects security and the regional military balance in the Middle East, or nuclear nonproliferation in East Asia, they can study with purpose at Johns Hopkins SAIS to make a positive global impact," says Sidney Jackson, assistant dean of global enrollment and recruitment. The school's expert faculty members are recognized around the world for their scholarship, research, and quality of teaching across several degree programs:
• The Master of Arts, a two-year degree program that emphasizes international economics, policy and regional studies, international relations, and languages. Students are encouraged to customize their academic coursework to align with their professional interests.
• The Master of Arts in Global Risk, a 13-month degree based at SAIS Europe, which focuses on concepts and tools from the social sciences that are needed for sophisticated political and economic risk analysis.
• The Master of Arts in Global Policy, a 16-month degree offered in Washington, D.C., that is designed to help experienced professionals deepen their understanding of the social, economic, and political issues
influencing policy decisions, while maintaining full-time employment.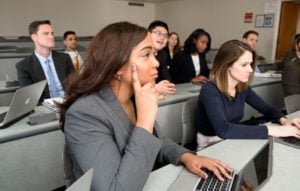 • The Master of Arts in International Affairs, a research-focused two-year degree program based at SAIS Europe. Students may pursue both years at SAIS Europe or one year at another participating European university.
• The Master of Arts in International Economics and Finance, an 11-month degree program based in Washington, D.C., that positions early-career professionals to understand advanced economic theories and master professional quantitative and econometric skills in order to excel in economic and financial analysis roles.
• The Master of International Public Policy, which supports experienced professionals in developing advanced analytic and leadership skills. This program can be completed in one academic year.
Master's Degrees offered: See Program Directory
Receive School Information: See Request Info