Leaders in Higher Education
THIS GUIDE IS NO LONGER ACTIVE. For the current FP Guide, click here.
BRUNO STAGNO UGARTE, Faculty

Sciences Po, Paris School of International Affairs
Bruno Stagno Ugarte has a simple but blunt message for his students at the Paris School of International Affairs (PSIA) at Sciences Po, a Paris-based, world-class university in the social sciences: "We are at a time when many of the standards that were built since the end of World War II are under attack. It is essential that the next generation be able to tackle the challenges they will inherit and resist the forces tearing apart the international community."
Stagno is also deputy executive director for advocacy at Human Rights Watch, an NGO that defends human rights worldwide. At PSIA, he teaches courses in diplomacy strategy and in human rights protection and promotion. Before this, Stagno served as Costa Rica's minister of foreign relations, as its ambassador to the United Nations, and as president of the assembly of states party to the International Criminal Court.
Stagno's long career in the field of diplomacy and international relations, combined with his teaching experience, makes him a passionate advocate for students entering the field and a staunch supporter of the opportunities offered students at PSIA.
"There's no escaping the challenges of the world we're in, but I don't see any lessening of interest in international relations among the younger generation. In fact, there's more pushback from this new generation. They want to belong to a world with fewer barriers and easier movement across regions and cultures," he says.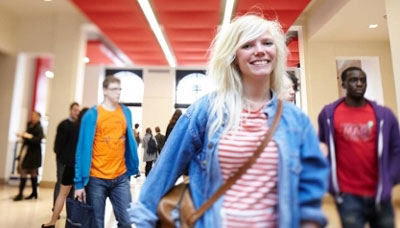 Stagno chose PSIA because it is the largest professional school of international affairs in Europe and renowned for its excellence. The faculty includes scholars as well as leading regional experts and practitioners who teach more than 400 courses annually. International students make up more than 70 percent of those enrolled, representing 105 countries.
"PSIA offers flexibility, diversity, and opportunities to have a customized course of study for every student, because it provides eight master's programs, 24 different concentrations, and 10 dual-degree programs with other universities abroad," Stagno says. "PSIA truly is a place where theory and practice meet in the classroom." The makeup of the school's faculty community demonstrates this perfectly, with a 50/50 ratio of practitioners, such as Stagno and six other former ministers of foreign affairs currently teaching at PSIA, to academic scholars.
In his course on diplomacy, Stagno has his students study and analyze seven contemporary situations in which grand strategy diplomacy has been at play. These situations involve the U.S., Russia, China, India, Pakistan, and the Middle East. Students are challenged to come up with more creative policy recommendations than decision makers did at the time. "It gives them an opportunity to better understand the challenges facing a foreign minister or head of state when deciding what large ends to pursue with what means," he says.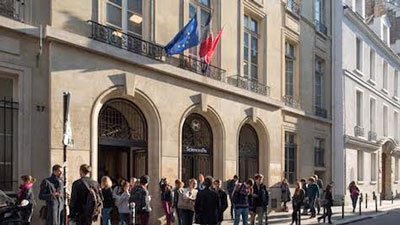 In Stagno's course on human rights protection, students from the Master in Human Rights and Humanitarian Action program and from the Master in International Security program examine recent incidents of mass atrocity and the UN Security Council's responses to the crises. They see examples of UN mandates that failed, were imperfect, or were decent. "The idea is to see the difference between the promise of the Council's powers versus the actual practice in addressing these crimes. From this, students can glean a number of lessons that have been forgotten," he explains.
Stagno is hopeful that a younger generation can improve the current world situation, but he's also a realist. "Last year was probably one of the worst for refugees around the world. Globalization has become a loaded term. Nationalism, racism, xenophobia and the adoption of damaging 'beggar thy neighbor' attitudes is breaking down the solidarity and sense of community necessary for international relations," he says.
Yet, Stagno adds, "This generation fully understands that they are part of an interdependent world that requires a global outlook. In many ways, they understand that there needs to be a new outlook, 'glocal,' to imply that global strengths can produce better local results."
Graduate Degree Program Options:
• Master in International Security
• Master in International Public Management
• Master in International Economic Policy
• Master in International Development
• Master in Human Rights and Humanitarian Action
• Master in Environmental Policy
• Master in International Energy
• Master in Journalism and International Affairs
• Master in Advanced Global Studies (one-year)
Visit the Request Info page to receive information from the schools.