2019 Applying to Grad School in International Affairs
THIS GUIDE IS NO LONGER ACTIVE. For the current FP Guide, click here.
THE NEW SCHOOL, JULIEN J. STUDLEY GRADUATE PROGRAMS IN INTERNATIONAL AFFAIRS
Ideal applicants for the Julien J. Studley Graduate Programs in International Affairs at The New School in New York City are looking to address pressing global challenges—from the rise of authoritarian regimes and refugee crises, to youth unemployment and climate change.
Students in the programs will learn to tackle these challenges by developing a deep understanding of complex global systems, engaging in field-based experiences, and acting on their commitment to social justice, says Merida Escandon Gasbarro, director of admission.
Successful candidates have done their research and know:
how they will contribute to and benefit from the program
how the program can accommodate their academic, educational, and professional interests
how their interests align with the program's core values and mission: to develop original and critical approaches to global problems that challenge conventional theories and frameworks
"Our students study international affairs with a global and critical perspective, progressive scholarship, and commitment to a more just world," Gasbarro says.
Social and economic rights, urban and community development, migration and refugee issues, conflict and peacebuilding, and international law are all potential areas of focus in the programs. The curricula emphasize historical roots of contemporary social and political issues, and they incorporate experiential learning that enables students to put theory into practice through fieldwork projects in other countries.
Recently, The New School introduced a new MS in International Affairs, a flexible 30-credit program for individuals with at least three years of international professional work experience. Returned or returning Peace Corps volunteers with two years of service may also apply. This program draws from disciplines across the university, in fields such as social research, design, and media. Students customize their study by choosing one subject area and one tools/methods area in which they will gain in-depth knowledge.
The school also offers an MA in International Affairs, a 42-credit degree with a structured core curriculum and concentrations that allow students to specialize in one of five areas: Cities and Social Justice; Conflict and Security; Development; Governance and Rights; or Media and Culture. This program is geared toward students who seek to deepen and broaden their perspective in international affairs, such as career changers, recent college graduates, and professionals who are new to the international arena. These MA students have undergraduate degrees in a variety of social science and humanities disciplines, as well as personal and professional experiences that draw them to international affairs. 
For all types of candidates, the admission committee seeks applicants who have demonstrated sustained commitment and involvement in their academic, professional, volunteer, or extracurricular experiences, Gasbarro says.
Degree programs may be completed on a part-time or full-time basis.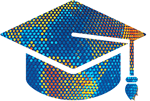 Graduate Degree Program Options
• MA in International Affairs
• MS in International Affairs
Deadlines for Fall 2020
Priority Application: January 15, 2020
Regular Application: May 5, 2020
Priority Financial Aid: February 1, 2020
Regular Financial Aid: June 30, 2020
Standardized Exam Scores: GRE is optional
Recommendation Letters: Two required
Application Checklist: www.newschool.edu/international-affairs/apply
Scholarships and Funding: www.newschool.edu/international-affairs/financial-aid-funding-opportunities
Visit the Request Info page to receive more information.