2019 Applying to Grad School in International Affairs
THIS GUIDE IS NO LONGER ACTIVE. For the current FP Guide, click here.
University of Kentucky, Patterson School of Diplomacy and International Commerce
The University of Kentucky's Patterson School of Diplomacy and International Commerce is more than a traditional international relations program. It offers a rare curriculum committed to blending international relations studies with a focus on commerce and business issues.
Students enroll in Patterson's 18-month program after working in a range of different careers—medicine, business, the military, or overseas employment.
"Patterson School admits students who bring with them all kinds of work experience," says Gregory O. Hall, an associate professor at the school. "Many have leadership or management experience."
Students must complete five courses in one area of concentration. The concentrations are Diplomacy, International Security and Intelligence, International Commerce, and International Organization and Development. Students also must complete three courses in a different area to constitute a minor. The school does not offer part-time options or a PhD track. It does offer dual-degree programs with the University of Kentucky College of Law, Gatton College of Business and Economics, and Department of Modern and Classical Languages, Literatures, and Cultures. Patterson students also can earn a Graduate Certificate in Public Health.
The nearly 60-year-old school strives to create a flexible and intimate learning environment that mixes practical training, academic studies, and real-world experience. The school's original benefactor believed that the United States needed strong professionals trained to advance US business interests globally. So, it concentrates on developing analytical, professional writing, and public speaking skills. Students graduate knowing how to be an effective negotiator or mediator and how to adapt to and accommodate cultural differences. They also are comfortable with economic and statistical analysis.
In addition, Patterson works to infuse students with an appreciation of international business, exposing them to the ways that major corporations operate. The school brings in key corporate leaders who are working at the forefront of the global economy. Students also travel as a group to corporate headquarters, and to manufacturing and operating facilities of major multinational corporations.  
Patterson can do this, in part, because of its small size. The school aims to keep itself small, select, and focused. Only 35 new students are admitted each year, with a total of 70 full-time resident master's degree students. The school's intimate size and close-knit, personal program make it possible for all students to participate in visits to corporations and government agencies.
"Patterson School seeks students who have a strong passion for exploring the various aspects of international affairs, and who will bring unique voices to our classrooms," Hall says.
Prior language study and international experience are highly valued but not required for admission.
The school seeks students who are high achievers with a passion for learning, who flourish in a rigorous environment and plan to operate on the world stage. Graduates pursue careers in the public, private, and nonprofit sectors.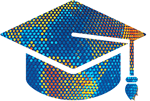 Graduate Degree Program Options
• MA in Diplomacy and International Commerce
• MA in Diplomacy/JD
• MA in Diplomacy/MBA
• MA in Diplomacy/MS in Economics
• MA in Diplomacy/MA in a Modern Language
Deadlines for Fall 2020
Application: February 1, 2020 (no priority deadline)
Financial Aid: Varies. Please see Graduate School Funding website: http://gradschool.uky.edu/student-funding
Standardized Exam Scores: The GRE is required of all applicants, and the TOEFL or IELTS is required of all applicants whose native language is not English. These scores may be self-reported on the application, but must also be sent directly to the University of Kentucky Graduate School by the reporting agency. These scores are one part of the applicant's file, and the admissions committee reviews all aspects of the candidate's background.
Recommendation Letters: Minimum of two, maximum of four
Application Checklist: https://www.uky.edu/academics/doctoral/thegraduateschool/diplomacy-international-commerce-graduate
Visit the Request Info page to receive more information.