2019 Launching a Career in International Affairs
THIS GUIDE IS NO LONGER ACTIVE. For the current FP Guide, click here.
SOAS University of London,
Centre for International Studies and Diplomacy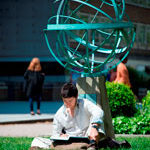 In a world that has outgrown traditional Western-centric approaches to international relations, diplomats must think and act globally to deal with an increasingly complex world order. At the Centre for International Studies and Diplomacy (CISD) at SOAS University of London, students become adept at problem-solving and leave equipped with the skills needed to pursue a career in global affairs.
"We provide the kind of high theoretical, practical, and culturally diverse training that we believe should be much more widely available in post-graduation education," says Dan Plesch, senior associate professor and director of the Centre.
SOAS offers in-depth studies in the cultures, economics, and politics of Asia and Africa and their relations with the United States and Europe. "Faculty members often come from their region of focus, as do many students," says Plesch.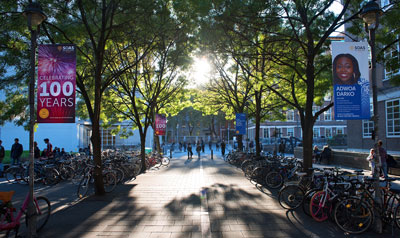 CISD offers campus-based and online degrees in Global Diplomacy, Global Corporations and Policy, and Global Energy and Policy. Online programs in Global Diplomacy offer regional specializations, including an MA focusing on the Middle East and North Africa, and an MA focusing on South Asia.
Students gain valuable career skills in the Centre's all-day intensive media training session given by BBC-trained professionals. "Students need to develop the skills to make really powerful presentations to groups of colleagues and clients. Those are core skills acquired through media training," says Plesch.
For online as well as campus-based students, a variety of study tours are available to such cities as Addis Ababa, Brussels, Geneva, Paris, New York, and Washington, D.C.
The Centre also offers public policy programs in which students dive into real-world interactions on foreign policy projects. One recent project centered on renewing international arms control, with help from former U.S. Department of State officials. Alongside a recent UN Commission program in Geneva, about 20 students held a briefing on disarmament and arms control that attracted senior officials from 50 member states.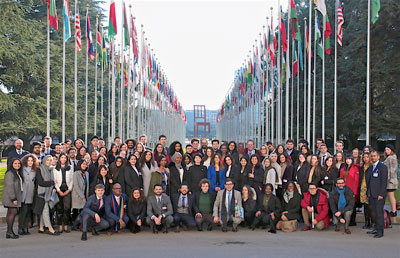 Students typically intern with embassies in London, nongovernmental organizations such as Oxfam and Amnesty International, and with risk-analysis businesses.
SOAS alumni from the Centre are working everywhere from the World Bank to the West Bank. One graduate is currently leading risk analysis for Lloyds of London. Others are working in counterterrorism, managing public affairs at international corporations, or launching careers in government service.
Ninety-three percent of CISD graduates are either employed within six months of completing their studies or enrolled in a doctoral program.
With some 400 active students and a competitive fee structure, the Centre is a leading pathway for students from around the world to develop global careers.
Visit the Request Info page to receive more information.