2020 Leaders in Graduate Education
THIS GUIDE IS NO LONGER ACTIVE. For the current FP Guide, click here.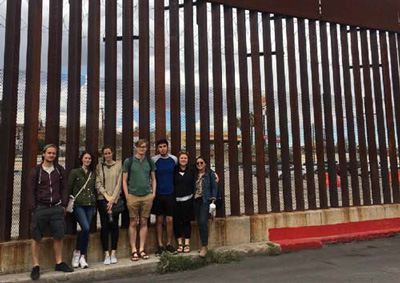 After an intense class about refugees and asylum, one of Ruth Wasem's students approached her with tears in her eyes. "I want to stay in this class," the student told Wasem, a professor at the Lyndon B. Johnson (LBJ) School of Public Affairs at The University of Texas at Austin. "But it is really challenging."
Challenging students to face the world's thorniest and sometimes heart-wrenching problems is one of Wasem's goals as professor of public policy practice and a leader at the LBJ School. After working for 30 years in Washington, DC, as a senior specialist at the Congressional Research Service, Wasem was eager to use her expertise in immigration policy to help students tackle global problems.
"I want these students to be the innovative thinkers of the future," Wasem says. "I can share with them the wisdom of what I have learned, but they are going to be the ones who come up with the new ways of solving problems. The conventional ways of doing things are not working."
The school's namesake, President Johnson, offers an example of leadership that Wasem hopes students can learn from. "LBJ was a can-do person," she says. "He was a muscular leader, and that's what I want for them, to be intellectually muscular."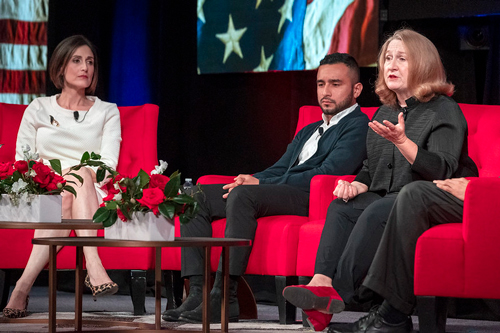 The LBJ School considers itself a modern policy laboratory for the world, rooted in a tradition of governing through smart action. The school offers a rigorous curriculum of foundational skill-building. Students are taught the importance of statistics, financial management, and research methods, as well as the importance of clear writing and presentations. This sharpens their analytical abilities.
The school also fuses theory with practice, combining these skills with problem-solving and real-world experience. For example, the LBJ School offers semester-long projects working with the city of Dallas on immigration issues, and a Washington, DC, concentration in which participants study while embarking on a six-month policy apprenticeship with a public, private, nonprofit, or nongovernmental organization (NGO) in Washington. This prepares students to create tangible change.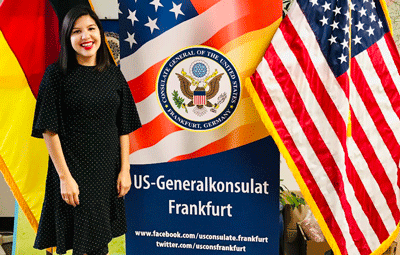 Graduates go on to work in international organizations such as the United Nations and the World Bank, for Congress and the US Agency for International Development, and at think tanks such as the Brookings Institution. They also find jobs at NGOs including World Resources Institute and at companies such as CACI International.
Wasem's extensive Washington experience in immigration positions her to guide students interested in this particular policy challenge—an important focus for a school located in Texas.
Ultimately, though, Wasem says she hopes to lead students to careers not only in Washington, but throughout the world.
"I love it when someone is working for Paul Ryan or Nancy Pelosi," she says, referring to the former and current speakers of the US House of Representatives. "But I am just as proud of someone working in a mayor's office or at a nonprofit in Africa, or if they get a good job in the US Foreign Service. I just want the students to try and do it."
Graduate Degree Program Options
Master of Global Policy Studies
Master of Global Policy Studies–DC Track
Master of Public Affairs
Master of Public Affairs–DC Track
Executive Master in Public Leadership
PhD in Public Policy
Visit the Request Info page to receive more information.