2022 Applying to Graduate School in International Affairs
THIS GUIDE IS NO LONGER ACTIVE. For the current FP Guide, click here.
Admissions Prioritizes a Demonstrated Commitment to Public Service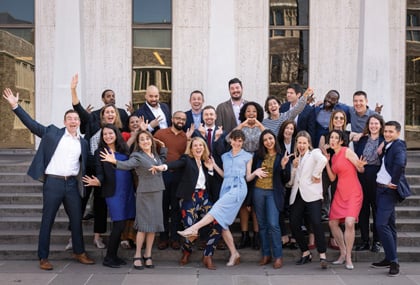 What distinguishes the Princeton School of Public and International Affairs (SPIA) is that public service is central to everything it does. "Service leads our admissions process and everything we do at SPIA," says Director of Graduate Admissions Steven F. Petric. "A demonstrated commitment to service is the single biggest thing we look for in prospective students."
"Our graduates are leaders and agents of change in all aspects of the public policy arena," Petric advises potential applicants. "We know that the best applicants do not all come from the same place. We care about the composition of our community."
SPIA is committed to training policy professionals who will address the world's most pressing policy challenges—today and tomorrow. The school offers a Master in Public Affairs (two years) and a mid-career Master in Public Policy (one year), both of which allow students to choose among four fields of concentration and three optional certificate programs.
Under the charge of Dean Amaney Jamal, SPIA is focused on enhancing its global footprint, elevating its position in policy making in the U.S. and around the world, and on utilizing innovations in the data sciences for effective public policy. The school is proud that its faculty, staff, and students develop and lead creative approaches to the challenges of public and international affairs.
To that end, SPIA offers a unique benefit: the school pays the full cost of tuition and health insurance for every admitted student. A generous stipend to cover living expenses also is available to all. This practice helps make Princeton SPIA financially accessible to students from all communities. "We work very hard to provide financial packages that ensure students can focus on their studies while at SPIA and on their public service careers after graduation," Petric says.
---

ADMISSIONS HIGHLIGHT | Prioritizing Diversity
SPIA values diverse backgrounds and lived experiences in its applicants—individuals who demonstrate a commitment to succeed in their careers despite personal or professional challenges or financial barriers.
"Our holistic approach to admissions considers multiple indicators of success beyond those measured on a transcript, to include creativity, tenacity, and perseverance," Petric says. "Some first-generation or lower-income students, for example, don't think that Princeton is a place for them. We want them to know we are committed to supporting all students."
---


Graduate Degree Program Options
• Master in Public Affairs
• Master in Public Policy (for mid-career professionals)
• PhD in Public Affairs
Deadlines for Fall 2023
Application: December 15, 2022
Financial Aid/Scholarships: Princeton has one application deadline and one admissions cycle. All admitted students receive full financial support for tuition and required fees.
Standardized Exam Scores: The GRE is required for the MPA. The MPP and PhD programs are test-optional.
Recommendation Letters: Three recommendation letters are required.
Application Checklist: https://spia.princeton.edu/graduate-admissions