2023 In-Demand Careers
THIS GUIDE IS NO LONGER ACTIVE. For the current FP Guide, click here.
Strong Academics and Unique Learning Opportunities Define Flagship Program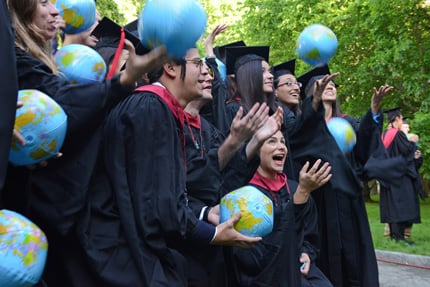 Since its inception in 1936, the John F. Kennedy School of Government at Harvard University has maintained a steadfast commitment to improving public policy leadership domestically and globally.
One of four master's degree programs, the school's Master in Public Policy (MPP) program prepares the next generation of policy leaders to tackle complex issues in an ever-globalizing world.
A rigorous and relevant curriculum of courses, exercises, and fieldwork ensures that students gain skills and expertise across a range of areas while exploring specific policy interests and concentrations. MPP students learn from a faculty of leading scholars and experienced practitioners, such as Juliette Kayyem and Khalil Muhammad, to effectively bridge the gap between academic theory and practical application.
"We use the case study method for much of our coursework and pedagogy," says Debbie Isaacson, senior associate dean for degree programs and student affairs at the Harvard Kennedy School. "Pulling from real-life examples furthers our students' education and knowledge." MPP students must complete an applied thesis—the Policy Analysis Exercise—developing concrete policy or management solutions for real client organizations. "We encourage our students to use their thesis and a summer internship as an opportunity to build a pipeline to an employer with whom they're interested in working," adds Isaacson.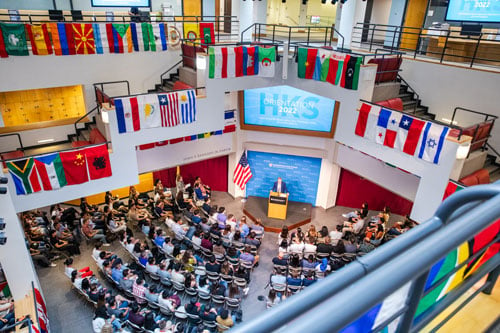 The school also sets itself apart by promoting interdisciplinary learning. This provides students with the flexibility to pursue combined degrees, register for courses in other Harvard schools, and attend classes at MIT or Tufts University.
Moreover, students can take advantage of enriching co-curricular opportunities at the multiple research centers and programs affiliated with the Kennedy School. A notable example is Harvard's John F. Kennedy Jr. Forum, which has recently hosted talks with the presidents of Ukraine, the Republic of Korea, and the European Parliament. "One hallmark of the Forum is that every speaker is required to take questions from the audience," explains Isaacson. "It gives our students a chance to really engage with a high-level speaker rather than just hear a talking head."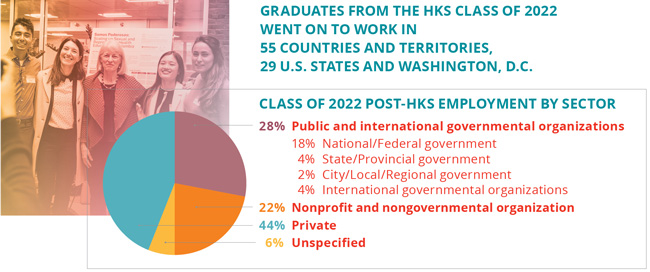 With nearly half of the student population coming from outside the United States, the school prides itself on its diverse student representation. As a result, it has built a robust global alumni network, opening pathways to internship and employment opportunities for current students and graduates. More importantly, however, a diverse student body fosters collaboration and an appreciation of different perspectives—an essential characteristic of well-rounded leaders wanting to make a positive change.
John F. Kennedy School of Government at Harvard University
https://hks.harvard.edu/mpp
admissionsandaid@hks.harvard.edu
617-495-1155