Leaders in Graduate Education
THIS GUIDE IS NO LONGER ACTIVE. For the current FP Guide, click here.
Merit E. Janow, Dean
Columbia University, School of International and Public Affairs (SIPA)
A school that prepares and supports the next generation of world policy leaders needs not only a broad-ranging curriculum, but also a seasoned leader with broad experience.
Merit E. Janow, dean of Columbia University's School of International and Public Affairs (SIPA), is an internationally recognized expert in global trade and investment. A veteran leader in the private, public, and NGO sectors, Janow has represented the U.S. in trade negotiations with Japan and China, pursued cross-border enforcement and policy issues at the U.S. Department of Justice, and adjudicated international trade disputes as one of seven members of the World Trade Organization Appellate Body. She has been on the faculty at Columbia University since 1995, teaching at both SIPA and Columbia Law School. She is also co-director of the APEC Study Center at Columbia University and has chaired the university's advisory committee on socially responsible investing.
"I am convinced that the solutions to policy challenges today and into the future will require international and interdisciplinary perspectives, as well as collaboration between the public and private sectors," says Janow. "We are a global policy school with more than half of our students from outside the United States. We believe a global perspective is essential to training both U.S. and international students to be effective future leaders and problem solvers."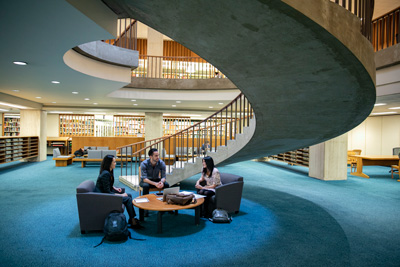 SIPA places a strong emphasis on rigorous academic learning in combination with practical skills and applied knowledge. The curriculum culminates in required workshops in which student teams address a wide spectrum of policy and strategy issues for clients that range from multilateral financial institutions to city governments and NGOs around the world. In a typical year, SIPA student teams pursue more than 80 different projects in two dozen countries.
SIPA faculty members are recognized internationally for their research on current global issues such as the impact of climate change, cybersecurity threats, the geopolitics of energy markets, and the stability of the global financial system. Students benefit from the school's unique blend of scholars and practitioners, who include ex-government officials like former U.S. Treasury Secretary Jacob Lew and Michael Nutter, two-term mayor of Philadelphia. Faculty engagement sometimes means a return to public service—as in the case of Richard Clarida, an economist at SIPA who recently took leave to serve as vice chairman of the U.S. Federal Reserve System.
SIPA's New York City location provides unparalleled access to thought leaders and to career opportunities. As interns and full-time employees, the school's students and alumni work for major consulting firms and think tanks, financial institutions, the city of New York, the Federal Reserve, the United Nations, and many other top-tier organizations.
Janow strives to build on SIPA's longtime strengths while investing in areas that will continue to grow in importance. This fall SIPA welcomed several distinguished new faculty, including Stephen Biddle, who specializes in great power conflict and U.S. defense policy; Thomas Christensen, known for his work in East Asian and especially Chinese foreign relations; and Tamar Mitts, who uses big data, machine learning, and text analysis to study conflict, radicalization, and violent extremism.
Janow's major initiatives as dean have also included extending SIPA's focus on central banking and financial policy as well as newer areas such as the ways in which digital technology is reshaping the political, social, and economic policy landscape.
Graduate Degree Program Options:
Master of International Affairs (MIA)
Master of Public Administration (MPA)
MPA in Development Practice (MPA-DP)
MPA in Environmental Science and Policy
MPA in Economic Policy Management
Executive Master of Public Administration (part-time program)
PhD in Sustainable Development
Visit the Request Info page to receive more information.