2019 Applying to Grad School in International Affairs
THIS GUIDE IS NO LONGER ACTIVE. For the current FP Guide, click here.
AMERICAN UNIVERSITY, SCHOOL OF INTERNATIONAL SERVICE (SIS)
As a master's student in international development, Dilanthi Ranaweera dreamed of a job helping rural, low-income farmers attain health care, education, and better technology. "The seeds of that dream were planted" at the American University School of International Service (SIS), says Ranaweera, MA 2015, now part of the field operations team at One Acre Fund, a nonprofit that works with farmers in Africa to increase productivity and combat poverty.
Ranaweera was drawn to the learning environment at SIS, a human-centered institution founded in response to President Dwight D. Eisenhower's call to prepare students of international affairs to "wage peace." The core of SIS's mission is to be of service and to create a positive impact on the global community.
"We understand service to be a mind-set and not just a moment," says Jia Jiang, director of graduate enrollment management at SIS. "People who come here often find some common ground in their core values and help enhance a collaborative learning culture that advances our commitment to service." 
Jiang notes that applicants can learn about programs at SIS—"where Washington, DC, is our campus"—through information sessions, open houses, webinars, online workshops, and more. 
Many of the school's successful applicants interact with the SIS community before applying, Jiang says. This allows the prospective students to understand the school's learning expectations, program offerings, opportunities to be involved in research led by scholar-practitioners, and ways to pursue their unique interests within the school's curriculum. 
Because the GRE is no longer required for an SIS master's degree application, Jiang says, "we ask our applicants to truly focus on the qualitative elements of their application, and think of it as a portfolio versus a collection of disparate parts—how do the different pieces come together to tell a story, and what is the research identity you wish the committee to discern from the story?" 
Students come to SIS working toward their individual ideas of service—some through social justice and poverty alleviation, others through people-to-people educational and cultural exchange, and still others through global governance and security or foreign policy. Competitive applicants share a strong academic background, multiple indicators for academic and cocurricular success, a clear sense of focus for their graduate education, and a compelling rationale for why they have applied to a particular program.
About 75 percent of SIS master's degree students have a broad range of post-collegiate work experience. Work that is relevant to an applicant's intended area of study usually enhances the application, but many students bring professional perspectives from a related field that complement what they want to study. 
For a master's degree application, SIS requires two recommendation letters from people who know an applicant well and can elaborate on their academic performance, areas of growth, and potential to succeed in graduate school.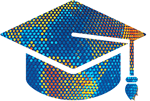 Graduate Degree Program Options
• MA in Comparative and Regional Studies
• MS in Development Management
• MA in Ethics, Peace, and Human Rights
• MA in Global Environmental Policy
• MA in Global Governance, Politics, and Security
• MA in Intercultural and International Communication
• MA in International Affairs Policy and Analysis
• MA in International Development
• MA in International Economic Relations
• MA in International Economics
• MA in International Peace and Conflict Resolution
• MA in Natural Resources and Sustainable Development
• MA in US Foreign Policy and National Security
• MA in International Relations (online)
• MS in International Relations and Business (online)
• Executive Master of International Service (on campus or online)
• PhD in International Relations
The school participates in the Paul D. Coverdell Fellows Program for Returned Peace Corps Volunteers and matching program for the AmeriCorps Segal Education Award.
Deadlines for Fall 2020 
Application: January 15, 2020 (priority deadline for master's); December 15, 2019 (final deadline for PhD)
Financial Aid: January 15, 2020
Standardized Exam Scores: GRE required for PhD application but not required for master's; TOEFL/IELTS/PTE required for international students, if applicable
Recommendation Letters: Two required for master's degree applications; three required for PhD applications
Application Checklist: https://www.american.edu/sis/admissions/required-materials.cfm
More Information: https://www.american.edu/sis/admissions
Visit the Request Info page to receive more information.