2019 Applying to Grad School in International Affairs
THIS GUIDE IS NO LONGER ACTIVE. For the current FP Guide, click here.
University of Denver, Josef Korbel School of International Studies
Five overarching global issues—inclusive economic growth, security, social justice, sustainability, and democracy—provide the structural underpinnings of the curriculum for incoming graduate students at the University of Denver's Josef Korbel School of International Studies.
"If you care about these issues, if you want to have impact in these areas, then we are the school where you should be studying," says Brittani McClendon, associate director of graduate enrollment. "In practice, what that looks like is that we offer graduate degrees and certificate programs that fall into these issues."
Sustainability, for example, refers to environmental issues but also to the need for good governance to achieve lasting stability, McClendon says. Related coursework might cover climate change, inclusivity of government policies, or "future modeling" to test various scenarios and possible solutions.
"With the arrival of our new dean, Frederick 'Fritz' Mayer, the school is ready to take on the great challenges of our time," says McClendon. "We are working to find ways to make the global economy more equitable and inclusive, respond to new and emerging security threats, advance human rights and social justice, combat climate change, and promote healthy democracy through our research, curriculum, and community involvement."
The focus on the five issues is a new element at the school this year, as is a revised standard for admissions and scholarship consideration that makes the GRE optional.
"Historically, some of the best applicants have not necessarily been those with the highest test scores, but those who knew their shortcomings and demonstrated an ability to compensate for them," McClendon says. "We look closely at the personal statement for signs of intellectual honesty and self-awareness."
For the two required letters of recommendation, the most effective are those that add depth and distinctive detail, rather than repeating information that can be gleaned from an applicant's transcript or résumé.
Work experience is not a requirement for admission, though relevant experience in public policy or international affairs can provide a leg up for scholarships. Applicants typically do have some experience working, volunteering, or studying outside their home countries.
To translate studies into practice, students have access to more than 40 active research projects and 13 centers or institutes. In September 2018, the school received a $14 million gift to invest in faculty, scholarships, and programs that advance interdisciplinary public policy solutions through the university's Scrivner Institute of Public Policy, newly renamed after the donors.
The Josef Korbel School's location away from the US East and West coasts offers a unique and valuable perspective, McClendon says.
"We are a top-rated school of international affairs that is outside the Washington Beltway," McClendon notes. "Being here in Denver allows students and faculty to engage with those issues in a different capacity. We are able to challenge thinking, offer a fresh perspective, and come up with new ideas."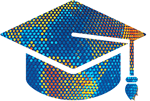 Graduate Degree Program Options
• MA in Global Finance, Trade, and Economic Integration
• MA in International Development
• MA in International Human Rights
• MA in International Security
• MA in International Studies
• Master of Public Policy (MPP)
• Dual degrees, including MA and MSW, MPP and MSW, MPP and JD, and flexible options
• PhD in International Studies
MA students may also select from seven certificate programs to further tailor their studies.
The school participates in the Paul D. Coverdell Fellows Program for Returned Peace Corps Volunteers.
Deadlines for Fall 2020
Application: January 8, 2020 (priority deadline)
Scholarships: January 8, 2020 (priority deadline)
Standardized Exam Scores: GRE optional
Recommendation Letters: Two required
Application Checklist: https://korbel.du.edu/admission-aid
Visit the Request Info page to receive more information.