2019 Applying to Grad School in International Affairs
THIS GUIDE IS NO LONGER ACTIVE. For the current FP Guide, click here.
University of Notre Dame, Keough School of Global Affairs
The University of Notre Dame's Keough School of Global Affairs operates under the principle that no single discipline can practice its methods in isolation, and therefore it is committed to addressing global problems from many different perspectives—and with a sensitivity to the cultures, religions, and histories of the communities it engages.
Accordingly, the Keough School's growing list of classes for its Master of Global Affairs (MGA) program allows students to reach across disciplines in their studies, equipping them with a toolbox of integrated skills to use in their professional pursuits.
The school's curriculum focuses on the intersection of theory and practice, so students must be able to take academic theories taught in the classroom and weigh them against their own experiences. Therefore, the MGA program requires that applicants have at least two years of previous work or volunteer experience.
It is also important that students identify with the Keough School's mission of integral human development—the flourishing of whole communities and the whole person.
"Through the Keough School, Notre Dame will prepare students for effective and ethically grounded professional leadership in government, the private sector, and global civil society, engaging them in the worldwide effort to address the greatest challenges of our century: threats to security and human dignity that come in the form of crushing poverty and underdevelopment, failed governance and corruption, resource wars, civil wars, and other forms of political violence and human rights violations," said Rev. John I. Jenkins, C.S.C., president of the university when the new school was announced in 2014. (At the time, the Keough School was the first new college or school at Notre Dame since 1921; it welcomed its first class of students in 2017.)
Successful MGA candidates should have a strong work ethic and international or cross-cultural experience that made a positive impact. They should be proficient in English as well as another language. Applications also should demonstrate how the MGA degree will fit into their overall career plans.
This year, the school is launching a two-year professional development and career-planning program that will guide students from orientation to graduation. The program will provide students with career-planning experience, as well as vital practice in job-search skills such as résumé building, networking, and interviewing.
Students choose among three concentrations: Sustainable Development, International Peace Studies, or Global Affairs + Specialization.
Students get practical experience working with global partners on issues such as public health, displacement and migration, and peace building. Last summer, students fanned out to 18 countries for fieldwork such as improving the housing markets in India and Mexico, promoting gender equality in Cambodia and Timor-Leste, and enhancing school performance and innovation in Chile.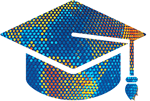 Graduate Degree Program Options
• Master of Global Affairs (MGA)
• MGA/JD
• MGA/MBA
Deadlines for Fall 2020
Application: December 15, 2019
Financial Aid/Scholarships: December 15, 2019
Standardized Exam Scores: GRE is required. International Peace Studies students are not required to take the GRE before submitting their application, but they are required to take the exam during their course of study. TOEFL or IELTS scores are required for non-native English speakers, unless they have completed two years of study at a university where courses are taught in English.
Recommendation Letters: Three required—at least one that addresses academic ability and one that speaks to professional capabilities. Letters that attest to an applicant's character are also valued.
Application Checklist: https://keough.nd.edu/master-of-global-affairs/apply
Visit the Request Info page to receive more information.