2019 Applying to Grad School in International Affairs
THIS GUIDE IS NO LONGER ACTIVE. For the current FP Guide, click here.
UNIVERSITY OF KENT, BRUSSELS SCHOOL OF INTERNATIONAL STUDIES (BSIS)
Students at the Brussels School of International Studies (BSIS) benefit from its location in the de facto capital of the European Union.
BSIS students have opportunities for internships, research, and networking at the various EU institutions, the headquarters of the North Atlantic Treaty Organization (NATO), and many major charities that have offices in Brussels. In addition to this cosmopolitan learning environment, the school offers a "city as your classroom" philosophy.
BSIS, a graduate school offered by the UK-based University of Kent, has full legal registration in Belgium, and its students have Belgian visas. Therefore, Brexit—the United Kingdom's decision in a 2016 referendum to leave the EU—has no impact on students, and the school will continue to offer courses in Brussels.
BSIS looks for students who have a passion for international affairs, law, or conflict studies. The school has accepted students from a wide range of academic backgrounds, including philosophy, business management, economics, psychology, classics, languages, history, environmental studies, and anthropology.
Work experience is considered a bonus, but it is not required for acceptance. An ideal applicant will have served in a few relevant positions in a range of organizations, says Amanda Klekowski von Koppenfels, academic director. "Work experience is often a great indicator of a student's motivation for further study, and it can lead to dissertation research projects or further work connections with a similar organization in Brussels."
"Students who have developed project management skills, organizational skills, and teamwork within their work experience are highly valued. Having said that, many students come to us with little or no work experience and use their time in Brussels to obtain that experience," says von Koppenfels.
As an alternative to working a full-time job, some applicants have spent time volunteering overseas or working for a local charity, school group, or youth group.
The school's European focus is reflected in its various master's degree programs. Among others, there is an MA in EU External Relations and an MA in International Migration.
The MA programs require one year of study, with extended options available. Extended options include the Two Capitals Exchange, which allows students to spend their first year in Brussels and then broaden their international perspective by studying in either Washington, DC, or Beijing. In Washington, students pursue an additional master's degree at Virginia Tech's campus in Alexandria, Virginia. In Beijing, students attend China Foreign Affairs University, the country's top international affairs institute.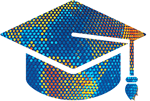 Graduate Degree Program Options
• MA in International Conflict and Security
• MA in International Development
• MA in International Migration
• MA in International Political Economy
• MA in International Relations
• MA in Political Strategy and Communication
• MA in EU External Relations
• LLM in Human Rights Law
• LLM in International Law
The school also offers PhD programs.
Deadlines for Fall 2020
Application: July 31, 2020 (no priority deadline)
Scholarships: April 2020
Standardized Exam Scores: None required
Recommendation Letters: One required, preferably from an academic
Application Checklist: https://www.kent.ac.uk/courses/postgraduate/how-to-apply
Visit the Request Info page to receive more information.